Two-Spirited People of Manitoba Oral Histories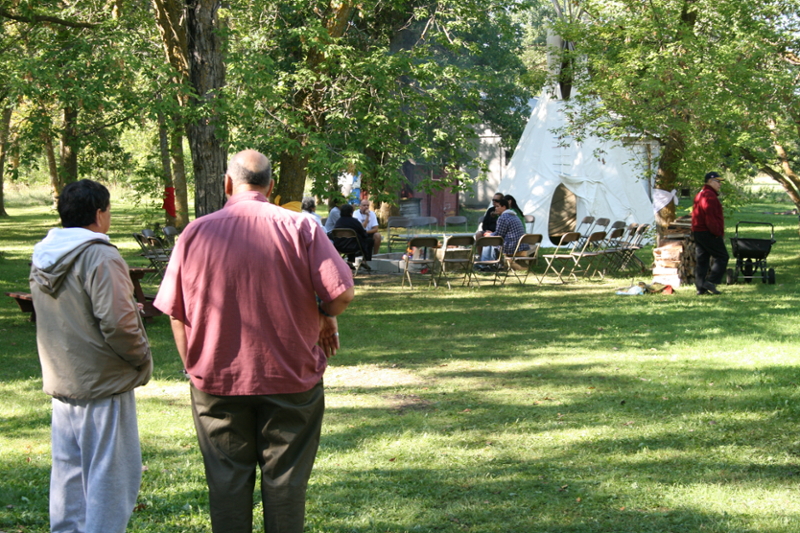 The Two-Spirited People of Manitoba Oral History project was developed by Two-Spirited People of Manitoba Inc., the University of Winnipeg Archives, the Oral History Centre at the University of Winnipeg, and supported in part through the financial contributions of the Government of Canada and the Manitoba Department of Sport, Culture and Heritage. The oral history collection was donated to the University Archives in 2018 as an accrual to the Two-Spirited People of Manitoba Inc. fonds. This is the first phase of what is intended to be a continuing effort to preserve and provide access to the voices and history of Two-Spirit people across Turtle Island.
The stories of Two-Spirit people have been mostly absent from history owing to white settler colonization and discrimination within communities, including within Indigenous and LGBTQ+ communities. The goal of the project was to record Two-Spirit histories for future generations by sharing their lived experiences, including their experiences at Two-Spirit Gatherings, any rites of passage they have experienced as a Two-Spirit person, how being Two-Spirited has changed their lives, what they think future generations of Two-Spirit people will experience, and how their home and adopted communities responded to them. These stories will help to provide source material for new histories, research, and creative works about Two-Spirit people, and they may also assist young people who are struggling to come to terms with being Two-Spirited through these examples.
The interviews were conducted by individuals who identify as Two-Spirit, or those who are knowledgeable and culturally aware of being Two-Spirited. Interviewers received training in conducting oral history interviews through the Oral History Centre. Interviews were conducted during the 31st International Two-Spirit Gathering at the Sandy-Saulteaux Spiritual Centre near Beausejour, Manitoba on August 3-6, 2018. Interviews have been transcribed and indexed, and transcriptions and indexes have been synced for ease of access. Copyright to the interviews is retained by the Two-Spirited People of Manitoba, Inc. and is managed by the University Archives as a component of its stewardship responsibilities for the collection.
18.29-01BU: Interview with Ryan Buffalo
18.29-02CH: Interview with Ma-Nee Chacaby
18.29-03CO: Interview with Maariu Costa
18.29-05DO: Interview with T. Sharp Dopler
18.29-06DU: Interview with Joshua Dunn
18.29-07KE: Interview with kēr
18.29-08LA: Interview with Monique LaPlante
18.29-09MO: Interview with Albert Beck
18.29-10PR: Interview with Gayle Pruden
18.29-11SY: Interview with Theo Syrette
18.29-12TA: Interview with Vanessa Tait
---
Project Administration: Coral Baisch, Holly Berofe, Darrell "Gav" Chippeway, Brett Lougheed, Kimberley Moore
Interviewers: Brielle Beardy-Linklater, Seneca Chartrand, Darrell "Gav" Chippeway, Connie Merasty, Sadie-Phoenix Lavoie
Transcriptions/Indexes: Amber Ali, Kent Davies, Kayla Villebrun-Normand
OHMS Administration: Mark Jenkins, Kimberley Moore
Preservation Services: Kent Davies
Training: Kimberley Moore